In the electrical sector, a schematic diagram is usually used to describe the design or model of equipment. Schematic diagrams are usually utilized for the maintenance and repair of electronic and electromechanical devices / units. Original schematics were made by hand, using standardized templates or pre-printed adhesive symbols, but nowadays Electrical CAD computer software is often used.

In electronic design automation, until the 1980s schematics were virtually the only formal representation for circuits. More lately, using the progress of computer system technology, other representations were introduced and specialized computer languages were developed, because with the explosive development of the complexity of electronic circuits, classic schematics are getting less practical. As an example, hardware description languages are indispensable for contemporary digital circuit design.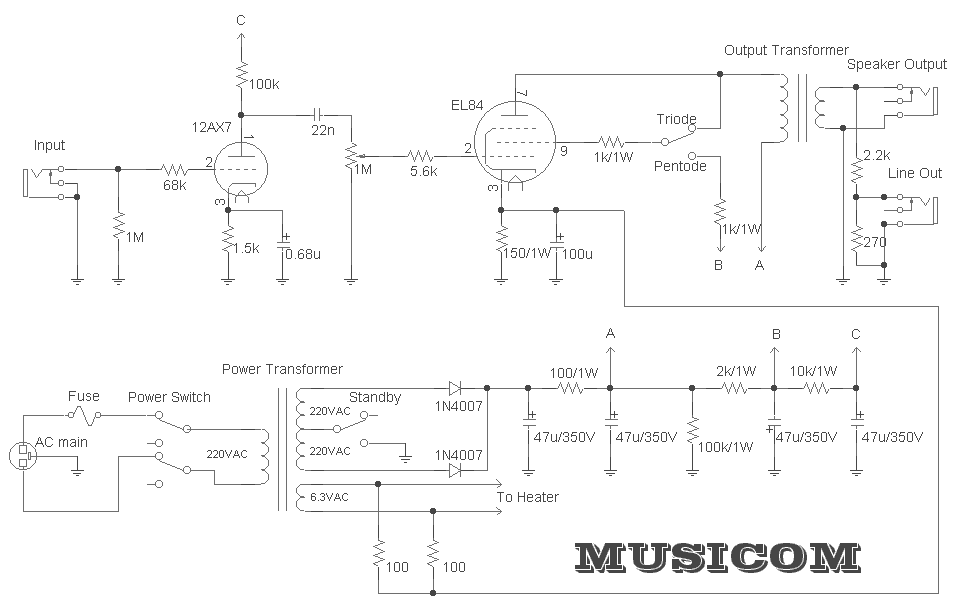 Schematics for electronic circuits are prepared by designers working with EDA (Electronic Design Automation) applications known as schematic capture tools or schematic entry tools. These tools go beyond easy drawing of devices and connections. Typically they can be integrated into the complete IC design flow and linked to other EDA applications for verification and simulation of the circuit under design.


Make Your Own Printed Circuit Boards
Create your PCB design using PCB designer software like Eagle, print out your design on photo paper or glossy paper with laserjet printer. Stick the printed design on the PCB (copper side) and then heat it using hot iron plate. The ink will stick on the PCB and it will be ready for etching process.
Note: If you don't have laserjet printer, then you can print the design on standard paper. Copy the printed design at Copy Service around your location (with glossy paper).


LM386 Audio Amplifier
This is a video tutorial about how to a very simple audio amplifier based on the LM386 amplifier chip. It can be built for less than $20 (or might be less than $8 in some countries) and used to amplify any low level audio signal including a guitar, bass or mp3 player.


Soldering Video Tutorial
Do you want to know how to solder the components on the PCB correctly..? This tutorial will show you how to do that. Then, just practice it by yourself.!


Simple Headphone Amplifier
This is the video tutorial about how to build a realy simple headphone amplifier. The circuit powered with 9V battery and use an IC to amplify the input signal from mp3 player.